Teaching Culture!
Partner > VHS Salzburg
Participating Institution No. 11:
Volkshochschule Salzburg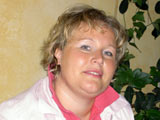 Dr. Nicole Slupetzky


The Volkshochschule Salzburg is one of three Adult Education institutions in the province of Salzburg.

As a non-profit association, the Volkshochschule Salzburg offers courses in the city of Salzburg and in more than 80 cities and communities in the province.

20 full time staff – departments and administration – and about 1300 free – lance staff work for the institution.

In 4000 courses and 69 000 teaching lessons in the year participants can improve their knowledge in languages, computing, health education, natural sciences, the arts, economics or school leaving exams. The Volkshochschule Salzburg is also involved in an international quality management project to improve continuously the internal structures and teaching skills.
-