Frequently asked questions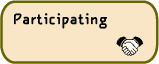 Participating
1. How do I know what the tasks are? Will they all be sent to me by email?
Normally you will be notified of the next task by a discussion post which will be sent to by email. But often you will need additional information which will be posted in the relevant week/unit on the Moodle. You may then decide to unsubscribe yourself from the forum if you prefer to keep informed through regular visits to the Moodle website.
2. How do I unsubscribe from a forum?
If you prefer to keep up to date by visiting the Moodle web site regularly instead of receiving emails you can unsubscribe from all forums except the Campus Announcements forum. You do this by clicking on 'edit profile' in the left hand margin.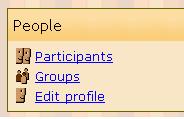 About half way down your profile page you will find the following option where you should choose
"No, don't automatically subscribe me to forums".





3. When I post something in a forum, will all the other participants get my message by mail?

When you write something in a forum, all subscribed participants will receive your postings by mail. Participants who have chosen not to subscribe (see FAQ2) will only see your post when they click on the forum.

4. Why don't my postings to the forum get sent out straight away?
To give you time to think about what you have written and give you the chance to edit your text a posting won't be sent out for an hour. After an hour you can no longer edit your posting or delete it. If you pay your online time by the minute it might be a good idea to prepare your post in a Word document offline and then use copy and paste to place it in the forum.
But notice, you can edit the posting only once, after editing it will be published.
You should plan your postings so that you never want to delete them.
It is a good idea to prepare your post in a text document and when you are satisfied with it, copy and paste into a forum.
(If you use other browsers than Internet Explorer there could be problems to paste into the Moodle)

When you click on submit in the forum you have one hour in which you can change your mind and either delete or edit the posting.
After one hour the 'delete' button at the bottom of your post disappears.