Teaching Culture!
Events > Project Meeting in Salzburg
Project Meeting in Salzburg, Austria from 26 to 29 October 2005

The project meeting started on Wednesday , 26 October 2005. The project partners worked mainly on the revision and evaluation of pilot course 1 and the outline for Module 2 and 3 of pilot course 2 . A further topic was the final meeting in Siegburg.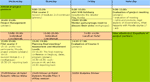 Click on the picture to get a detailed view of the agenda or download it as a .pdf file.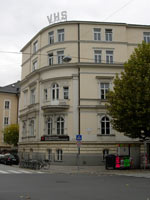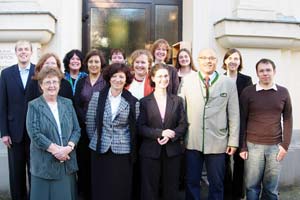 On Friday morning we had a warm welcome from Mag. Kotrba, the director of the our Austrian partner institution Volkshochschule Salzburg.
The meeting end ed on Saturday , 29 October 2005, with an evaluation of the meeting
to get feedback of all project partners about the meeting, topics, breaks, accomodation etc.

All partners were very satisfied about the results concerning both the training course and project management.
-